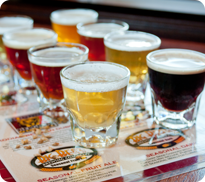 The Sampler
Can't decide which one to try? TRY THEM ALL!!! "The Sampler" is a flight of all our current beer offerings. Let us know which one you liked best!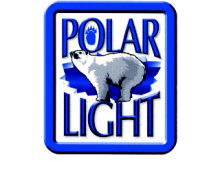 POLAR LIGHT
Gold medal 2012 U.S. Open Beer Champ.
Our lightest beer. Inspired by the Golden Ales in northern Germany. Cold fermented for a clean, crisp flavor.
4.9% ABV
11 IBUs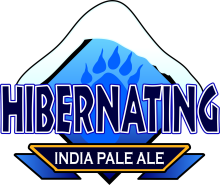 HIBERNATING PALE ALE
Grand National Champ IPA 2012. And judged best IPA in Mid Atlantic/Southeast USBTC 2004 and 2008. An aggressively hopped American IPA. Copious amounts of whole leaf cascade hops are added for a wonderful flavor and intense aroma.
6.5% ABV
55 IBUs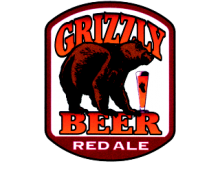 GRIZZLY RED ALE
Silver Medal 2012 U.S. Open. An Irish styled red ale. It is medium bodied with a mellow caramel malt flavor that is balanced by a medium hop bitterness.
5.8% ABV
18 IBUs
BROWN BEAR ALE
American-style brown ale. Dark, rich and complex with a medium to full body. Flavorful American dark malts showcasing a rich roast and chocolate character. Balanced with a heavy dose of American-variety hops that delivers a pleasant citrus character that doesn't overwhelm the the malt.
5.5% ABV 25 IBUs
KODIAC BELGIAN DUBBEL
2002 Great American Beer Festival Gold Medal winner. A classically brewed Belgian Abbey ale. It has wonderful aromas of cloves, banana and underlying flavors of plum and raisins as a result of the authentic belgian ingredients we use.
7.5% ABV
9 IBUs
DRUNKIN PUMPKIN
Amber Pumpkin ale brewed with a variety of seasonal spices such as cinnamon, nutmeg, cloves, and ginger. Beautifully fragrant and not too sweet.
7.25% ABV
15 IBUs
SMOKED MAPLE COCOA PEPPER STOUT
A medium bodied imperial stout brewed with peppers and chocolate. The blend of peppers which include chipotle, poblano, habanero and various others impart a well balanced pepper flavor with a mild heat. Roasted cocoa nibs added late in the brewing process for a rich chocolate aroma.
8.25% ABV
45 IBUs
ORANGE CREAMSICLE ALE
A craft twist on the classic treat. Bright orange in color with real fruit added to create a smooth yet zesty refreshing fruit ale.
4.9% ABV
10 IBUs
IRISH COFFEE BROWN ALE
Specialty American Brown Ale with a Irish coffee flavor.
6% ABV
20 IBUs
What's Currently Brewing?